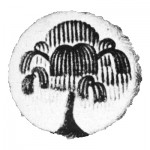 Welcome to Old Stones –
Breaking News:
Great article on Old Stones in the Chronicle Herald !
For decades the Founders Cemetery, the Free Will Baptist Cemetery, and the Calvinist Baptist Cemetery in Beaver River and Port Maitland, Yarmouth County, Nova Scotia, Canada were objects of neglect. Most people driving by did not know these cemeteries, overgrown with alders and brush, were even there.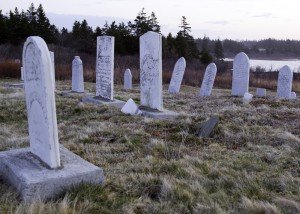 In 1999 the Old Beaver River/Port Maitland Cemeteries Preservation Society, under the leadership of the Rev. Ulric Dawson, was formed. The group is committed to the restoration and maintenance of the three cemeteries. The Founders, Free Will Baptist and Calvinist Baptist Cemeteries have been restored to the point they are capable of being mowed. Many grave markers have been placed upright, and we continue to restore and preserve the three historic graveyards. All have signage, a guest book in season and each has a map that details the location of grave markers, plus each cemetery has QR codes so that people may access genealogical and other data about these buried here while standing at the site of any person's marker.
This website documents the Society's efforts to restore and maintain the cemeteries, and also serves as a way people may access information about the Society and its activities, and how one may also access information about the residents in the three cemeteries. The cemeteries are registered heritage properties in the Province, and many of the residents have interesting stories still to tell, and the information here can provide much genealogical detail.
The Old Beaver River and Port Maitland Cemeteries Preservation Society, also known as Old Stones Society, has information about each historic cemetery and profiles online of all the residents in them. You may view information about each cemetery (see the list under Cemeteries in the black bar above) or a list of each of the Residents which then links to a web page for each Resident or Removal and some information about them.
We welcome feedback – please send your comments or questions to us, and check back often as we up date the site frequently !
We hope you enjoy your visit to our virtual home, we hope even more that you may someday visit our beautiful area and see history for yourself.
To contact us:
e-mail: info@oldstones.ca
mail: Old Stones Society, 3455 Highway 1, Port Maitland, NS B5A 5T6
phone: 902-740-6811