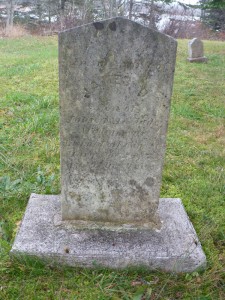 Free Will Baptist Cemetery, Marker #27
(~1862-1874)
James was drowned off Cape St. Mary's on 2 Nov 1874 at the age of 12 years 9 months.
More information about James and his family may be found in the Old Stones Family Group Sheet Index.
We would welcome any other information on James, please use the form below if you wish to add details.